Nearly 120,000 Canadians have made the ultimate sacrifice protecting our nation.   The Field of Crosses will honour all those brave Canadians with a unique display of 120 crosses, each symbolizing 1000 fallen heroes.  Unique crosses each ordained with 12 maple leafs and the Canadian Flag will be installed on a knoll at the south end of the Field of Crosses (near Centre street).
Please support Canada 120 with a minimum donation of $120.00.  Your donation will insure the legacy of the Field of Crosses so that future generations will "NEVER FORGET" those brave Canadians who gave their all and in so doing gave us "THE TRUE NORTH STRONG AND FREE".
"WE WILL NEVER FORGET."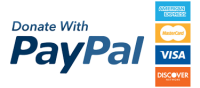 You will receive:
a personalized letter of recognition acknowledging your support.
A tax receipt for the full amount.