In the spirit of reconciliation, we acknowledge that we live, work and play on the traditional territories of the Blackfoot Confederacy (Siksika, Kainai, Piikani), the Tsuut'ina, the Îyâxe Nakoda Nations, the Métis Nation (Region 3), and all people who make their homes in the Treaty 7 region of Southern Alberta.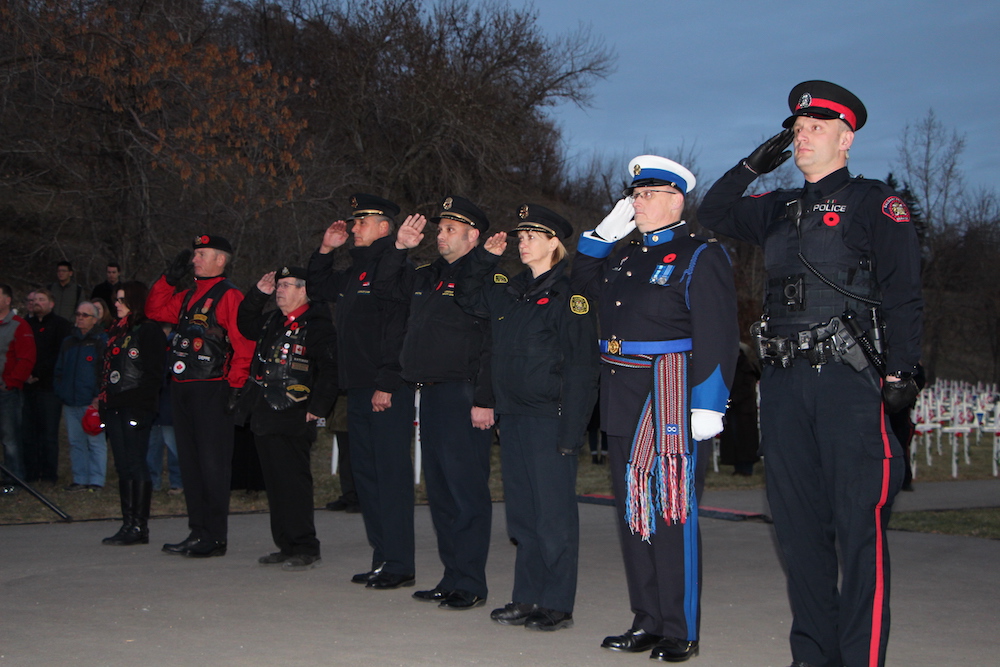 The FOC ceremony is a moving experience designed to highlight the importance of remembering those who have given their life in the support of peace.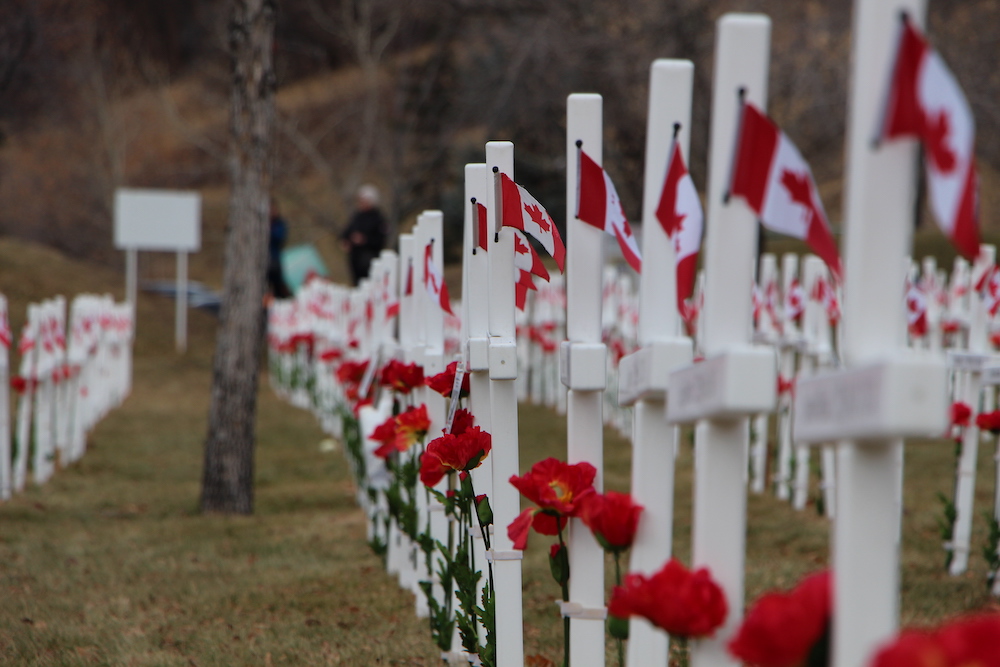 Your donation will ensure future generations will remember the thousands of men and women from Southern Alberta who gave their tomorrows for our today.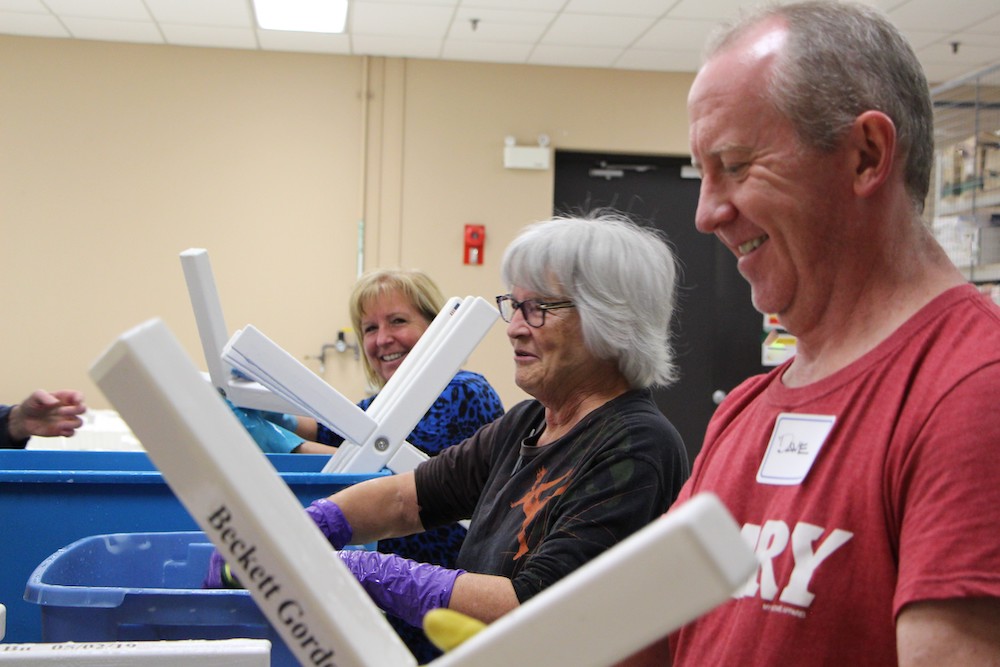 Help us pay tribute to the thousands of Southern Albertans who made the ultimate sacrifice defending our freedom.
Reach out to us today to discover how you can help support the Field of Crosses by donating or volunteering your time to create this memorable event.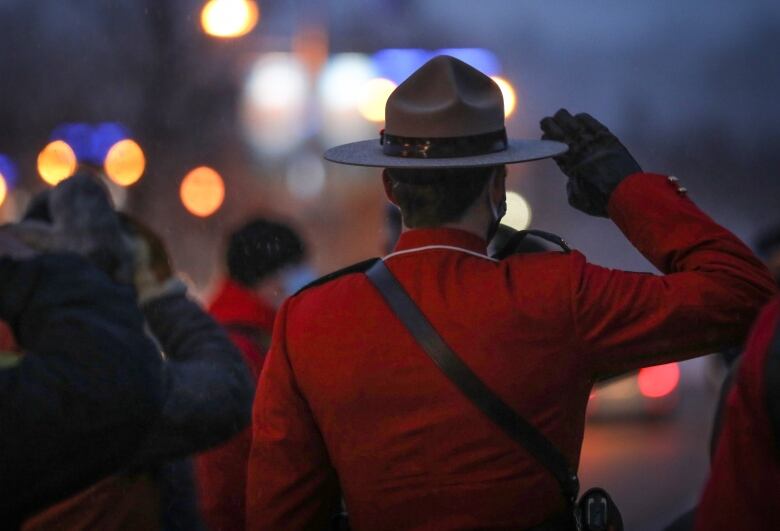 Rest ye in peace, ye Flanders dead
The fight that you so bravely led
We've taken up.   And we will keep
True faith with you who lie asleep,
With each a cross to mark his bed,
And poppies blowing overhead,
When once his own life-blood ran red
So let your rest be sweet and deep
In Flanders Fields.
Fear not that ye have died for naught;
The torch ye threw to us we caught,
Ten million hands will hold it high,
And freedom's light shall never die!
We've learned the lesson that ye taught
In Flanders' Fields.