Thousands of white crosses along Memorial Drive in Calgary were illuminated by candlelight on Tuesday, paying tribute to those who lost their lives in the line of duty.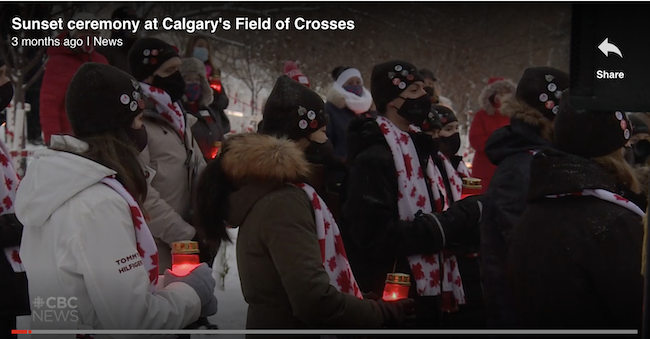 The second annual Night of Lights saw volunteers work throughout the day to place candles at the foot of each of the more than 3,500 crosses that make up the five-acre memorial field.
Each cross represents a southern Alberta soldier killed in action, and is inscribed with their name, age at death, rank, regiment and date of death. More crosses have been added each year thanks to volunteers' research, or inquiries from families.
The candles were set to burn throughout the night and into Remembrance Day.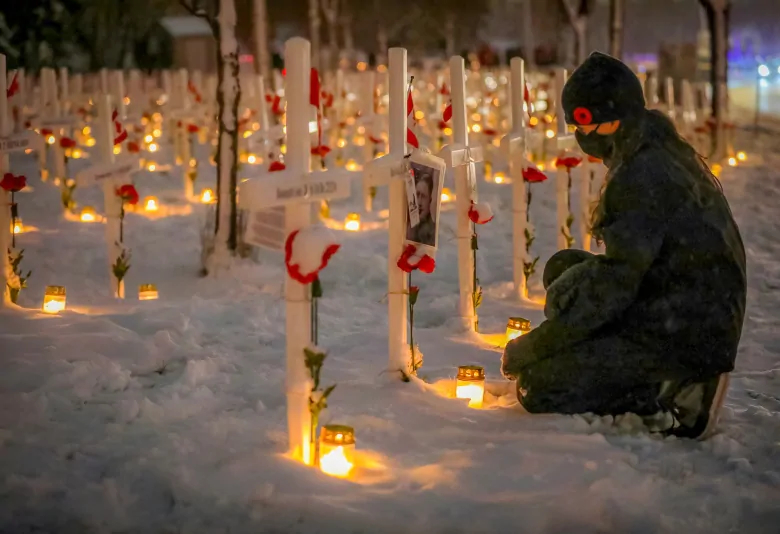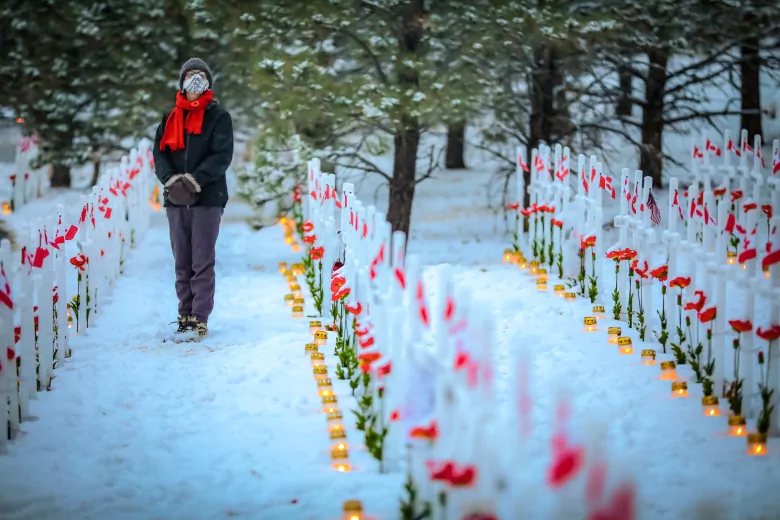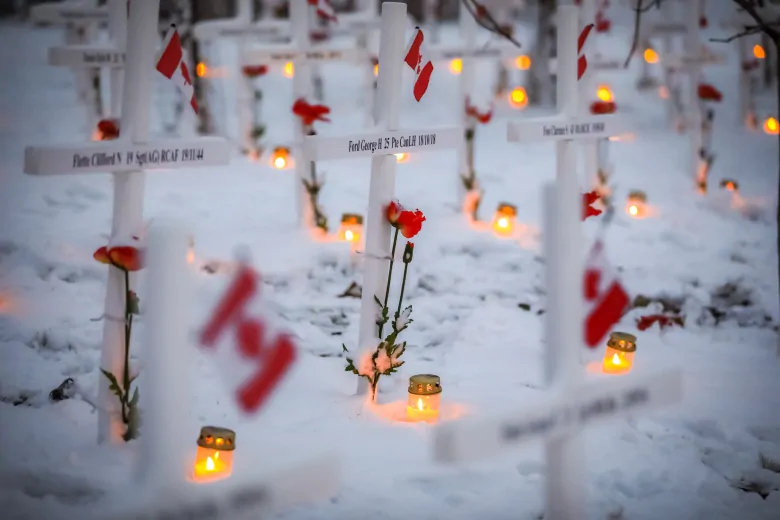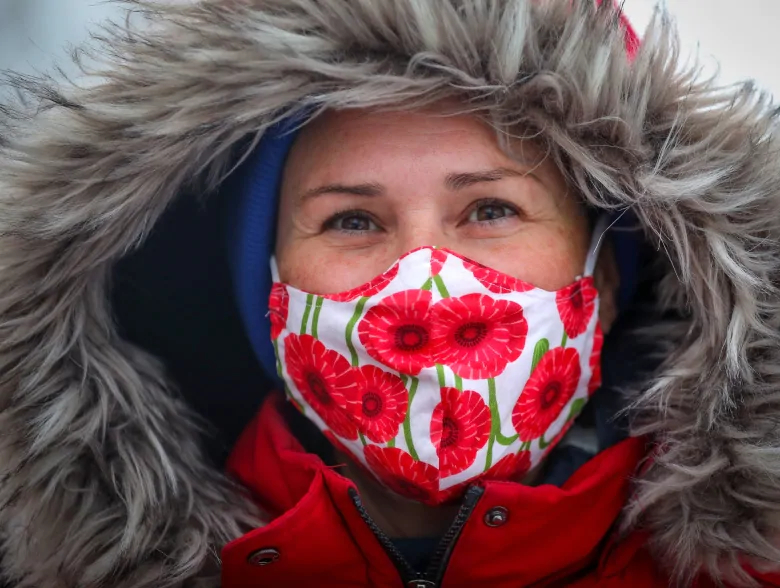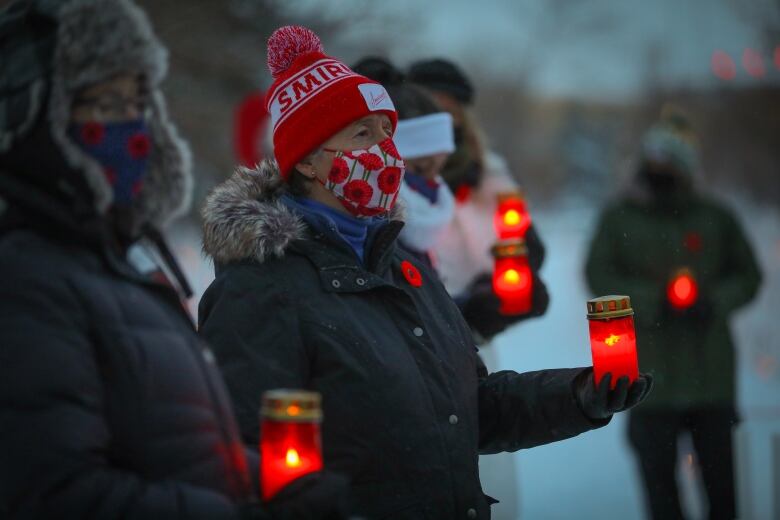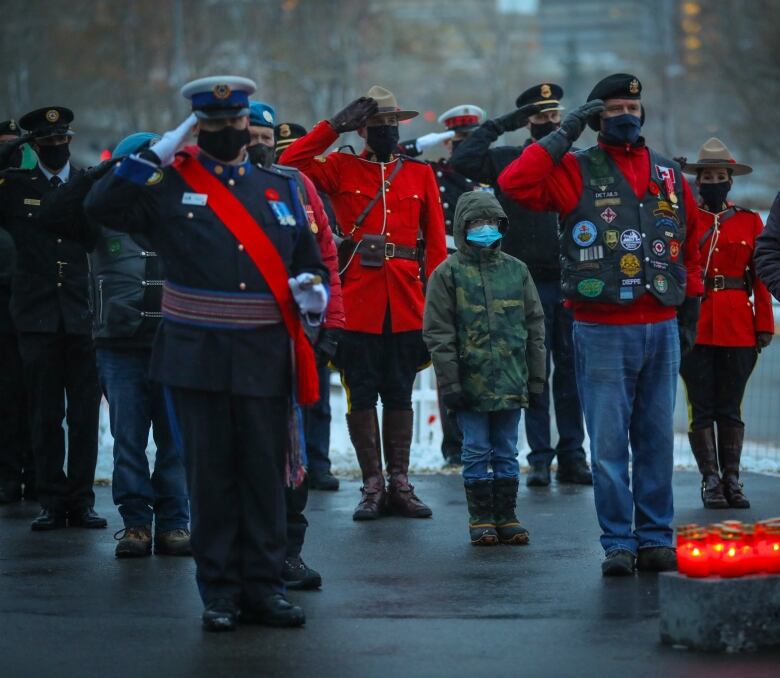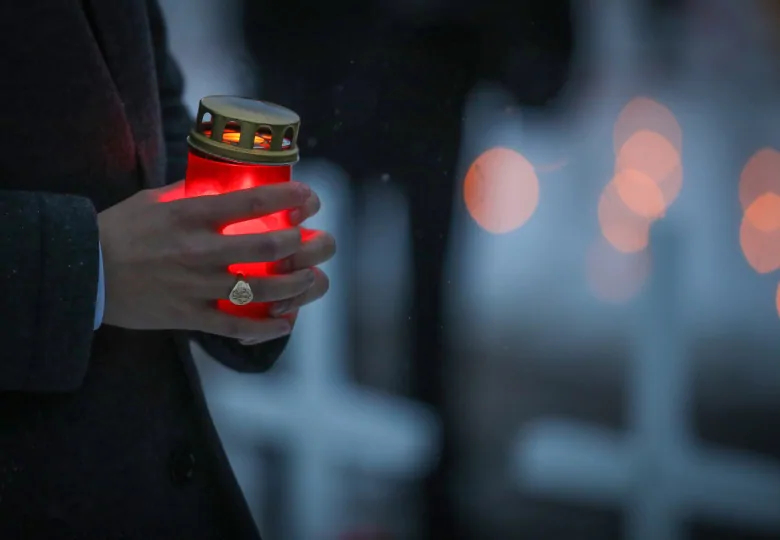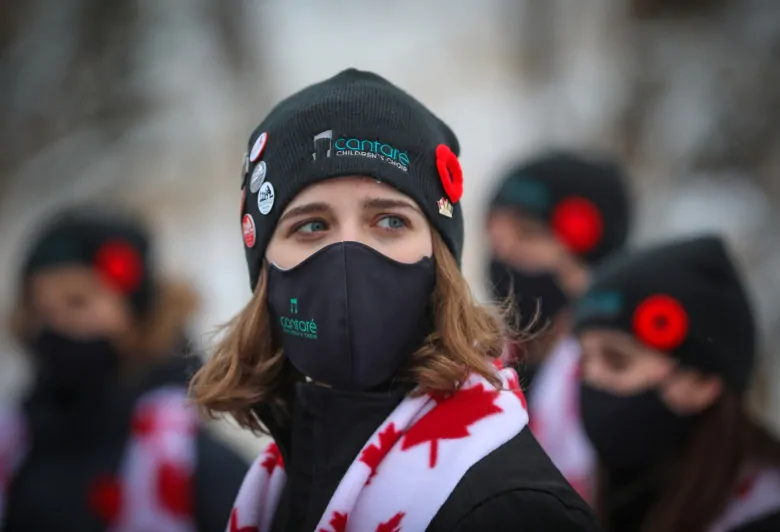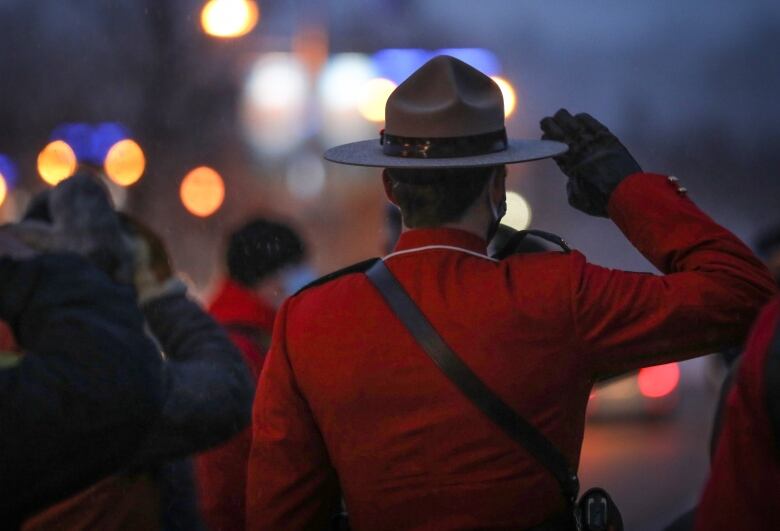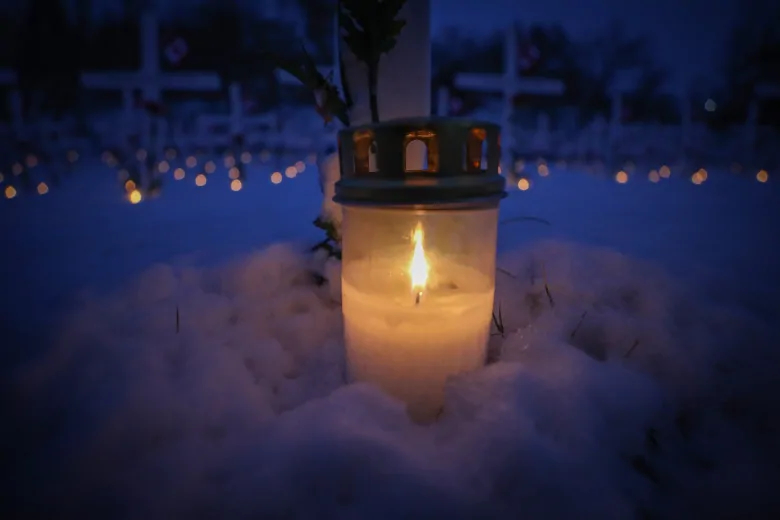 Due to the pandemic, the Remembrance Day ceremony will be livestreamed. The field will be closed to the public between 7 a.m. and 2 p.m. on Remembrance Day, and after that will be open to 100 visitors at a time.