source: www.cjwe.ca
date: October 29, 2021
Friday, October 29th, 2021 11:55am
The students placed poppies at Field of Crosses ahead of Remembrance Day
Students from the Delta West Academy in Calgary volunteered their time to pay tribute to the fallen at the Field of Crosses on Sunday.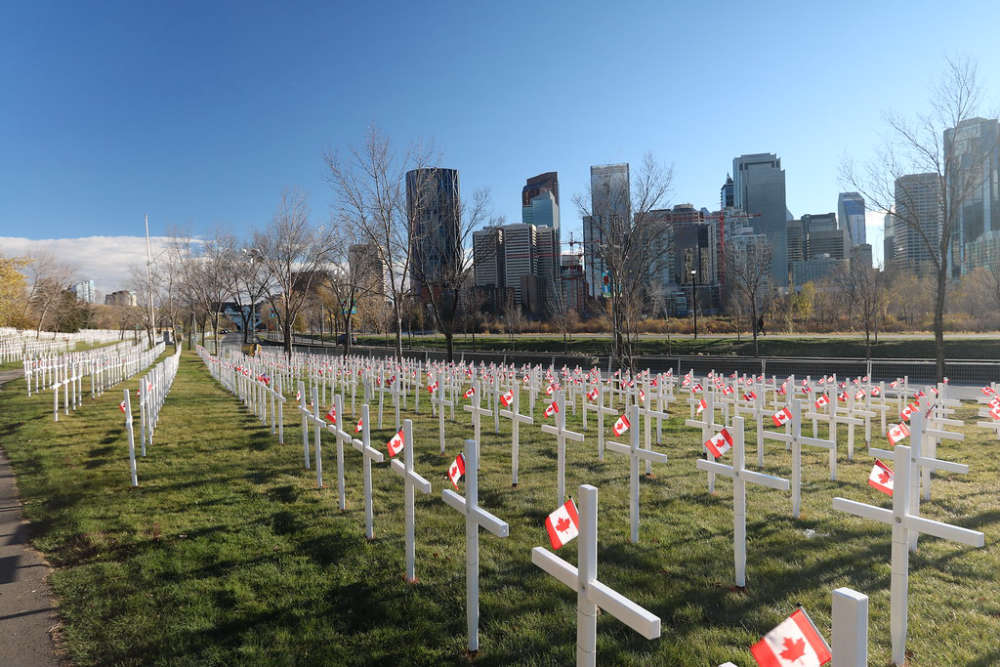 Every year before Remembrance Day, 3,500 crosses are put up across five acres in a park along Memorial Drive.
The installation pays tribute to the thousands of southern Albertans who made the ultimate sacrifice.
Sunrise and sunset flag-raising ceremonies will be held each day from Nov. 1 to 11.
Article from CJWE-FM