Volunteers have started building the annual tribute recognizing the sacrifices of those who died while serving their country.
Each of the symbolic markers in the field of crosses, located in a grassy area along Memorial Drive west of the Centre Street Bridge, will bear the name of a resident of southern Alberta killed in service.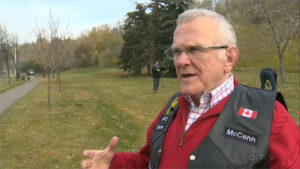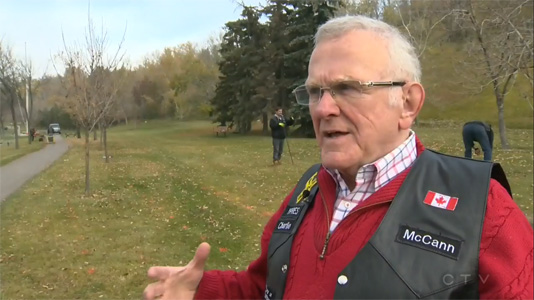 Click to Watch Full Video on CTV
"They deserve it and they need recognition for everything they've done for us," said Mary Smith, a volunteer. "We're a safer country because of them."
With each passing year, the list of names grows. What began as a small cluster of crosses now covers 5 acres of land and contains roughly 3,200 names. The volunteer committee had added 20 new names to this year's tribute.
"For us to pay our respects to them is a great honour for us and we look forward to it every year." Saud John Sereda, vice-president of the 3rd Cavalry. "When you walk between the rows and you see the names, they're individuals and they're people."
Prominent businessman Murray McCann brought the idea to Calgary after witnessing a similar initiative along an American highway.
"It was just an epiphany," said McCann. "I pulled over and I was overwhelmed. I started to cry."
The crosses will be installed next week but the ground work began Saturday morning as volunteers measured, marked and hammered the metal supports for the crosses. Thousands of Calgarians are expected to visit the temporary tribute this year.
"Any time, day or night, you'll see people walking through the crosses," explained McCann. "You'll see people with tears in their eyes."
The 2016 field of crosses will be in place next weekend and remain through Remembrance Day.
With files from CTV's Bill Macfarlane