source: cantarechildrenschoir.org
date: November 1, 2021
The Field of Crosses Memorial Project is an annual display of white crosses on Memorial Drive in Calgary, Alberta. The display commemorates soldiers from Southern Alberta who lost their lives in service to our country in war and peacekeeping. Over 3500 crosses are placed in the memorial park from November 1 – 11 to signify the ultimate sacrifice so many made fighting for the freedoms we enjoy today. The project began in 2009.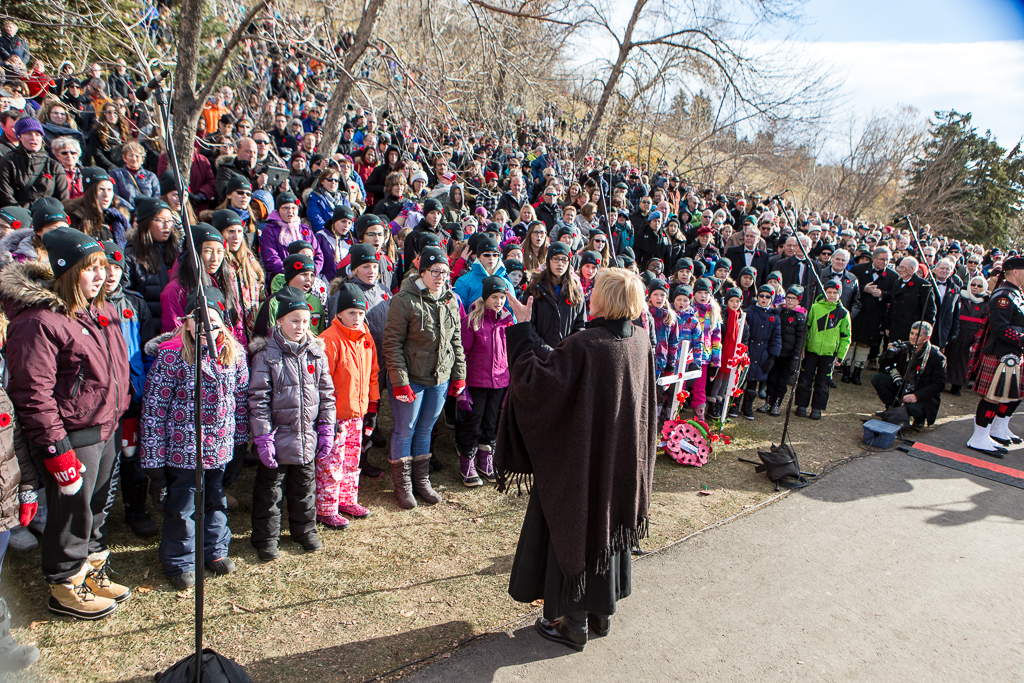 Cantare among the crosses
Cantare children's choir has been a long time partner of the Field of Crosses. The children sing at the Remembrance Day ceremony, the Night of Lights Ceremony, as well as providing music for sunrise and sunset services throughout the 11 day period the crosses are standing. We undertake great efforts to teach our choristers about the history and significance of Canada's contribution in war and peace, we wish to make sure the children who perform at the ceremony are entrusted with the responsibility to keep the stories and memories of these soldiers alive forever.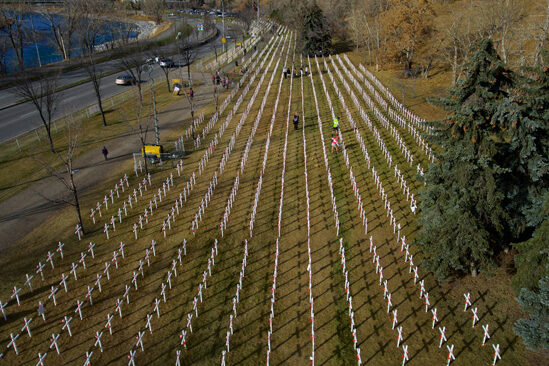 The Field of Crosses
Over 3500 Crosses are placed along Calgary's Memorial Drive from November 1-11 each year. Each cross memorializes an individual soldier from Southern Alberta who made the ultimate sacrifice during active duty protecting our country.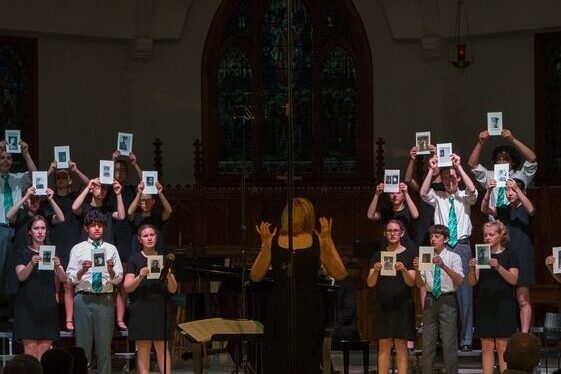 The Soldier Project
In preparation for our Battlefields Tour to France, Belgium, and the Netherlands, Cantare choristers undertook a massive project to learn about Calgary's young soldiers who fought in World War I and share their stories with friends and audience members alike. This project, now in its tenth year, continues today with ongoing research and information shared with local historic churches and community groups.
Article from Cantare Children's Choir